About William V. Davidson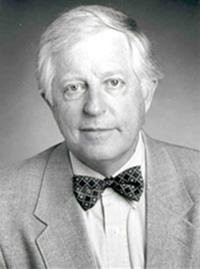 William Van (Bill) Davidson (b. 1940) holds degrees from Rhodes College (BA Political Science 1962), the University of Memphis (MA Geography 1967), and the University of Wisconsin - Milwaukee (PhD Geography 1972). Since 1965 he has conducted field research as a historical - cultural geographer among the minority cultures of Yucatán and Central America, especially in Honduras. Archival ventures have included the major repositories in Central America, Europe, and the U.S. His research has been supported by, among others, National Geographic Society, Zemurray Foundation, Fulbright Program, American Council of Learned Societies, Fundación Uno (Managua), USAID, LSU, Instituto Hondureño de Antropología e Historia, and the Academia Hondureño de Geografía e Historia. The latter institution named him the sole non-national honorary member in 1998. In December 2007 he received the national prize, gold laurel leaf, from the Honduran Ministry of Culture in Tegucigalpa.
Themes of his publications have included: the Bay Islands of Honduras, the Garífuna - speaking people, historical maps of Honduras, the Black Christ of Esquipulas (Guatemala), geographies of the ethnic communities of Honduras, historical gazetteer of Honduras, and the cultural geography of ceiba pentandra in Yucatán and Central America.
He has served as geography editor of the Handbook of Latin American Studies at the Library of Congress and in 2001 his colleagues in Latin American Geography gave him the Eminent Career Award. His career is elabo rated in his festschrift: Ethno- and Historical Geographic Studies in Latin America, essay honoring William V. Davidson (2008) .
Rhodes College selected Bill for the Distinguished Alumni Award for 2019. View a video of his speech below.
In 2002, Davidson retired from the faculty of the Department of Geography and Anthropology at Louisiana State University in Baton Rouge. He and wife Sharon Solomito live in Memphis, Tennessee.